Why buy land in Epe?
With accessible land in Ibeju Lekki nearly sold out, the focus has shifted to Epe in the quest for inexpensive land in Lagos. Epe over the last few years has been flocked by real estate investors, with over 50 estates distributed around the city with prices ranging from ₦600,000 to ₦40 million.
However, less than ten years ago, it was nothing more than a ghost town, renowned solely for the export of fish, maize, cassava, coconuts, vegetables, rubber, palm oil, and other agricultural items. Then, Akinwunmi Ambode, the former Governor of Lagos State and a native of Epe, converted this small city to a modern metropolis with superb road networks, bridges, streetlights, and resorts.
Epe now has major developments such as Alaro City and the proposed international airport, as well as the fourth mainland bridge, which will connect Epe to Ikorodu and other parts of the mainland.
It has been projected that after Ibeju Lekki, Epe is the next mega city that will emerge from Lagos State and the prices of landare fast appreciating in line with this projection.
Epe holds The Future of Lagos in terms of investment, which is no longer a secret. Let's get to know more about the town, Epe and reasons you should invest in Epe.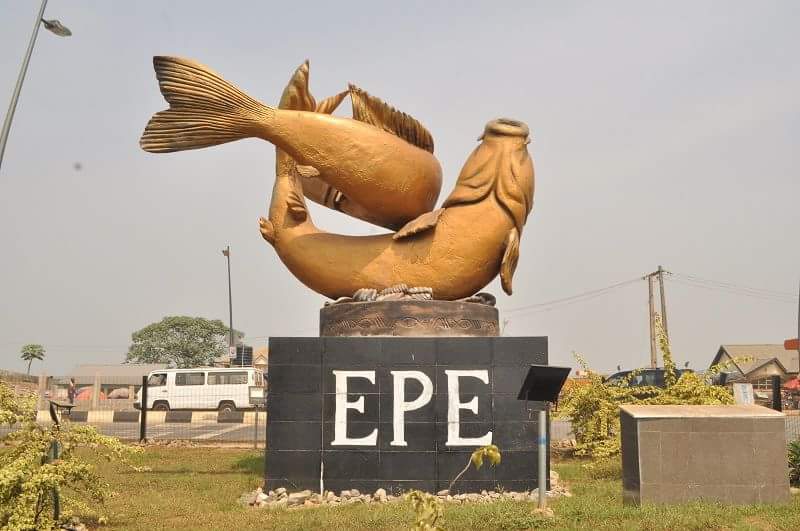 Proximity to key developments: Epe is home to Alaro City and the new International Airport, as previously noted. In light of this, properties in the area are rapidly increasing in value as a result of the proposed and existing development.
Presence of colleges and universities: Yaba College of Technology, Augustine University, Michel Otedola college all have campuses in Epe. This has led to the construction of educational-related infrastructures like hostels, restaurants, and many more by investors.
Good road networks: The road network here is known to connect to Ikorodu and Itokin, also to Ijebu Ode. The road construction and design projects in Epe were handled by Craneburg and lasted for 16 months.
Affordable Land: Though the city is still in the early stages of development, the superb road network ensures that landed property will continue to appreciate rapidly.
Affordable housing: Having a home or property here is more affordable than any other place in Lagos state. If you are a middle class and looking for a more habitable and serene location to invest in Lagos state, this is your best bet. Cost of labour is relatively cheap than other part of the state. Unlike Lekki and Ajah axis which are sometimes affected by flood when rain falls, the topography is dry and cost of building materials sold in this part of Lagos state are relatively cheap.
In Conclusion
Owning more than a landed property in Epe is an excellent investment because the area's growth continues to benefit property values. So, if you've made many investments in Epe, you'll be among the investors who will benefit from a high rate of return in the future. So don't sleep on it since now is the perfect time to buy land.